Looking for a range hood to cap off the fantastic design of your new kitchen? Elicia Collection range hoods are unlike any others I have seen.  Strikingly beautiful and not anywhere near typical, you must peruse their product line to see just how unique Elicia really is.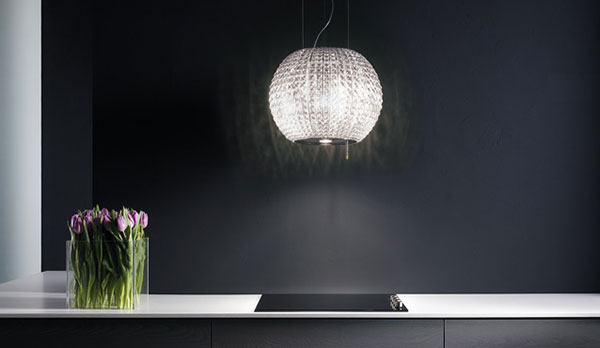 Stainless steel and glass comprise the elements of the Star, a delicious art piece that works with a carbon filter to accompany you on your epicurial journeys.  This is my favorite, but is not yet available to the western world. How fortunate you are my European friends!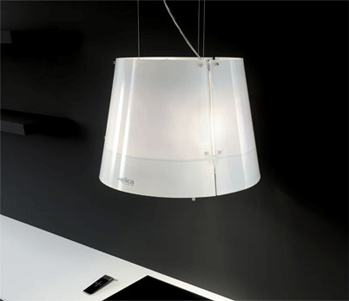 Grace is a familiar shape in an unfamiliar place. The pendant range hood is touch sensitive, and can be wall or ceiling mounted. It gives off an ambient light, and would be perfect in an unassuming kitchen with modern flair.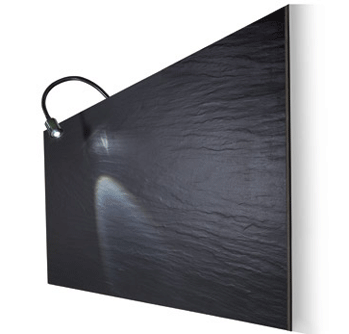 A solid piece of Lavagna Stone forms the Stone Gallery, a wall mounted carbon filtered range hood with natural appeal. Available in black or beige, it is a far cry from a box of metal protruding from the base of you cabinets! The movable light featuring the rippled texture of this gorgeous stone.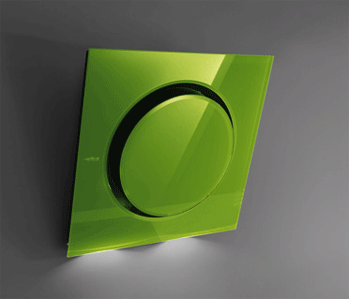 The Mini Om comes in a variety of colors and sizes; like this shade of apple green. If adding a punch of color is not your thing, the mini is also available in black or white- it reminds me a bit of my I-pod actually. 
https://www.evadesigns.com/wp-content/uploads/2013/09/logo.png
0
0
Eva
https://www.evadesigns.com/wp-content/uploads/2013/09/logo.png
Eva
2008-09-05 22:37:57
2008-09-05 22:37:57
Elicia Range Hoods