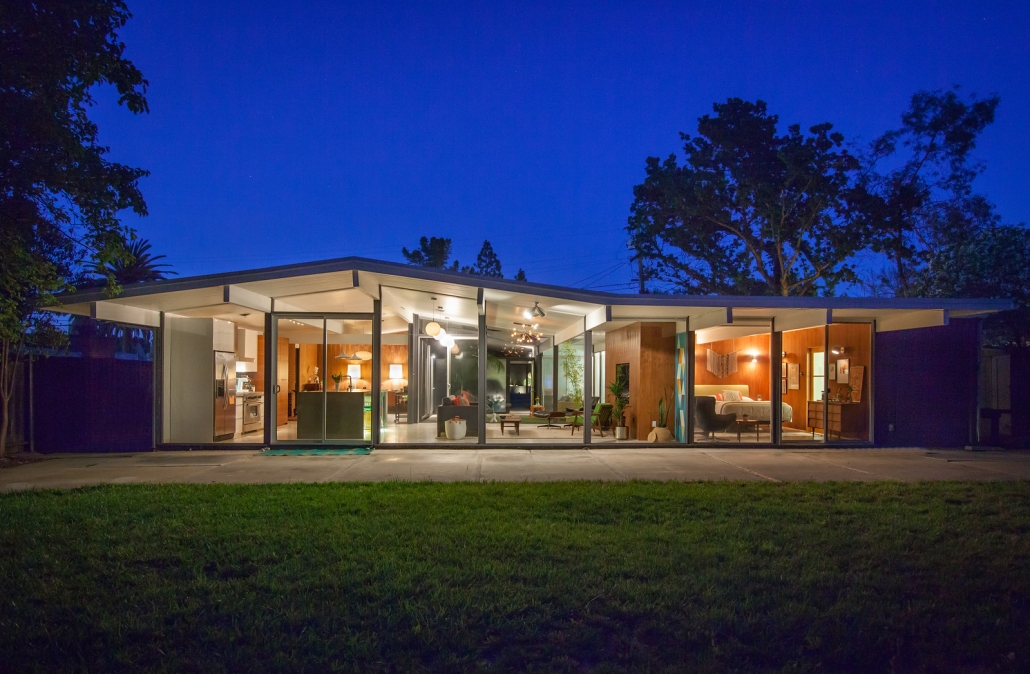 While researching interior courtyard designs in 2009 I very happily stumbled across the name; Eichler. If you live in sunny California you will already be well acquainted with the mid-century modern homes built by the forward-thinking and brilliant developer, Joseph L. Eichler.
He built built over 11,000 homes between 1950 and 1974. Eichler's are easily distinguished by; their immense panels of glass, the post and beam construction, mahogany interior panels, vertical exterior wood panelling and the ability connect a homes exterior to the interior with incredible views through access and vantage points. Although very popular, the atrium (pictured centrally below) is not a feature in all of his homes.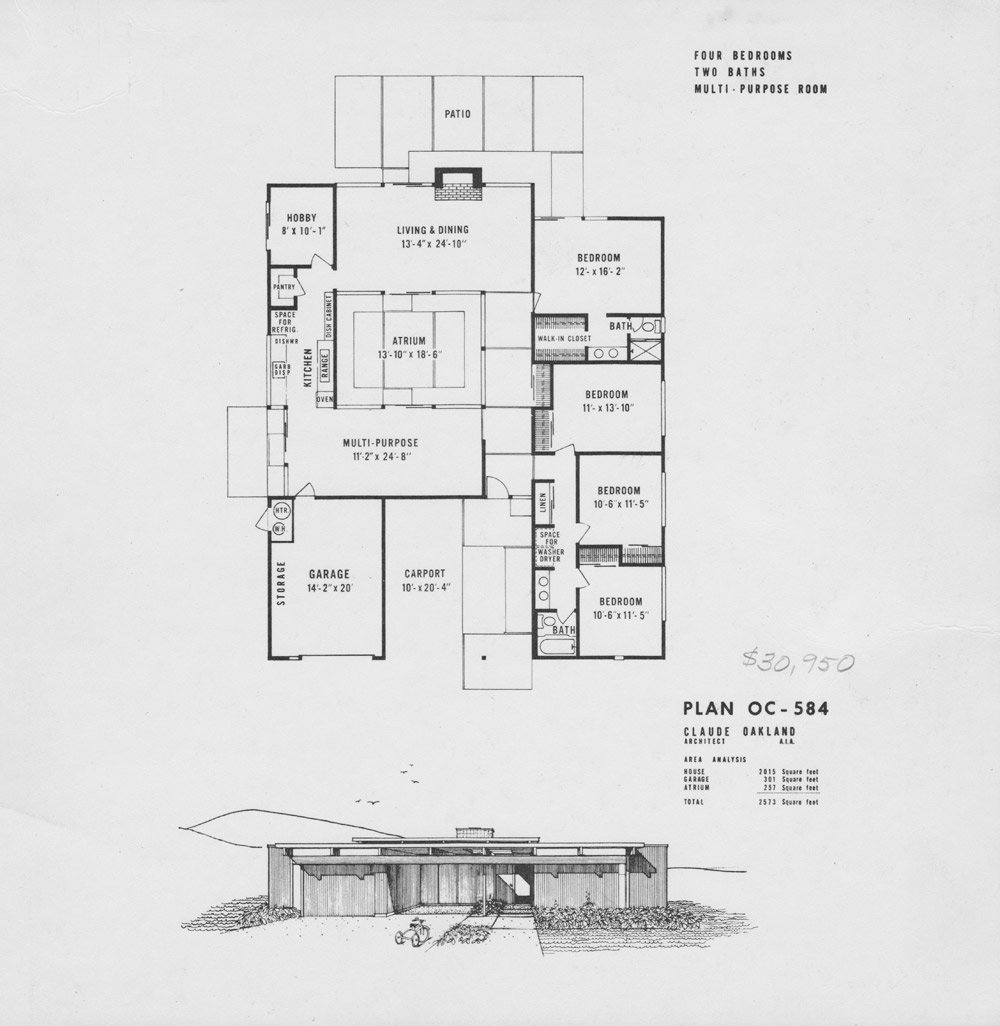 The boxy exterior of the home's design is punctuated by beam overhangs, and garage/carports to break up the clean lines on the front exterior elevation. The clerestory windows in the perspective above offer a tiny glimpse to the light and openness that awaits upon entry. An Eichler home is all about the interchanging play of indoor/outdoor living space, and would have had a dynamic impact on family day-to-day living, not to mention the entertainment capabilities a home like this would have!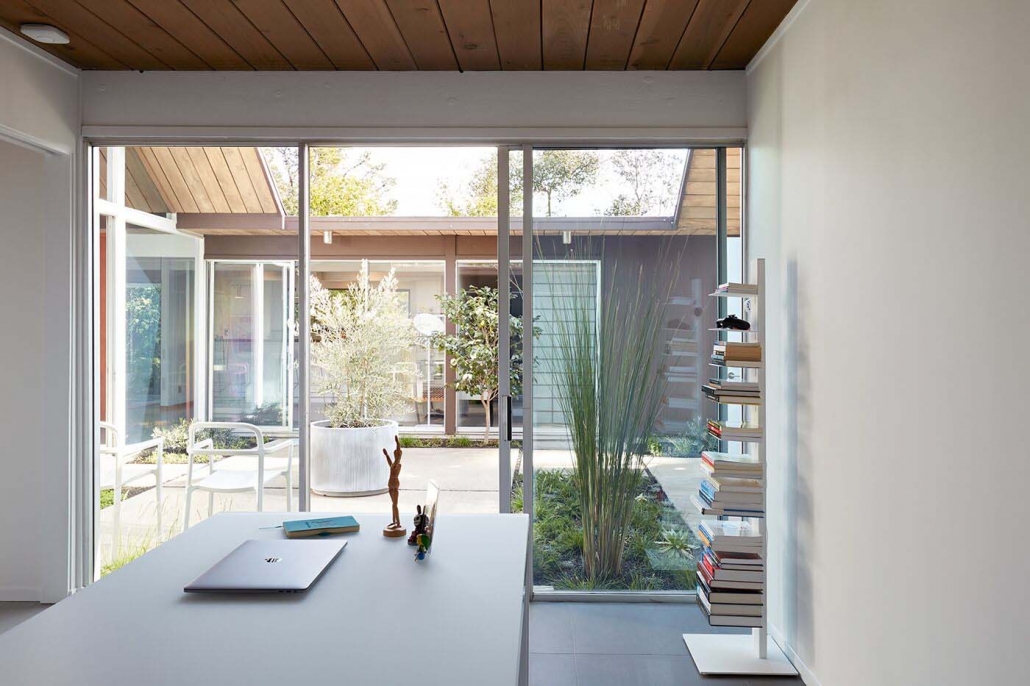 In this remodelled Eichler (above) you can see the central atrium from a secondary room. Typically the atrium would be surrounded on 3 sides by glass-panelled walls with sliding doors, and a solid wall for the 4th. The atrium is open to the sky above and the concrete floor is broken up on the perimeter with sections for rockery and plants, like cacti.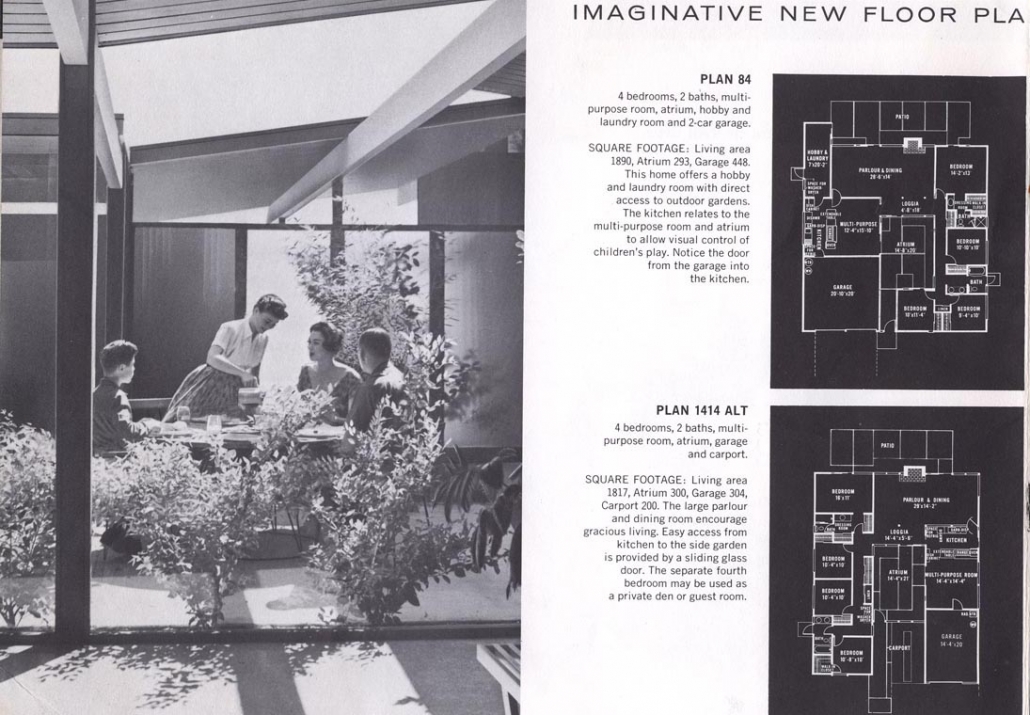 Eichler homes were truly an American Dream; they were affordable, stylish in design and available without discrimination. Communities of Eichler homes still exist and many (thankfully) have been preserved or renovated painstakingly back to their original glory.
If anyone can dream up how to build an interior open atrium in the northern snowy region I live, please let me know.
https://www.evadesigns.com/wp-content/uploads/2013/09/logo.png
0
0
Eva
https://www.evadesigns.com/wp-content/uploads/2013/09/logo.png
Eva
2019-02-28 23:43:03
2019-02-28 23:46:39
The Mastery of an Eichler