Linear Shower Drains by QuARTz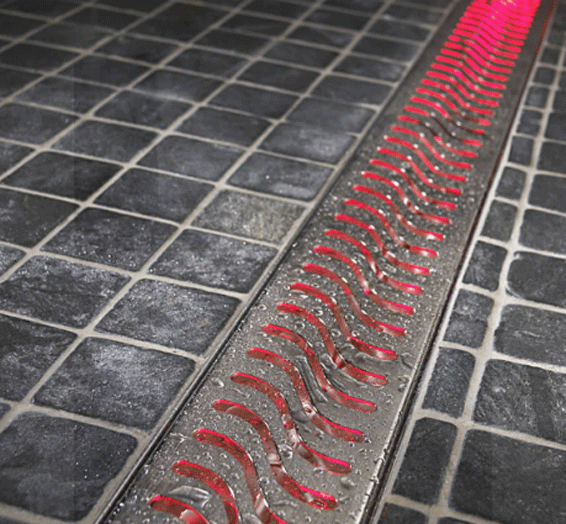 This is a different way of thinking about shower drains. It is usually the least thought about aspect in a shower installation. If it isn't selected by the customer, the plumber will just supply whatever inexpensive chrome circular drain assembly he has rolling around in the back of his truck. Does this sound like the way you want to cap off your super haute walk in shower? Yeah, I didn't think so.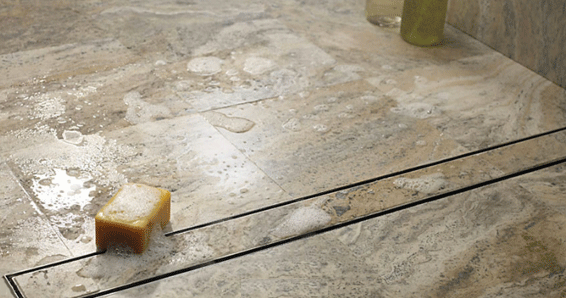 A linear drain from QuARTz by ACO is a long rectangular shower drain that can even be faced with the same tile you are installing on the shower floor.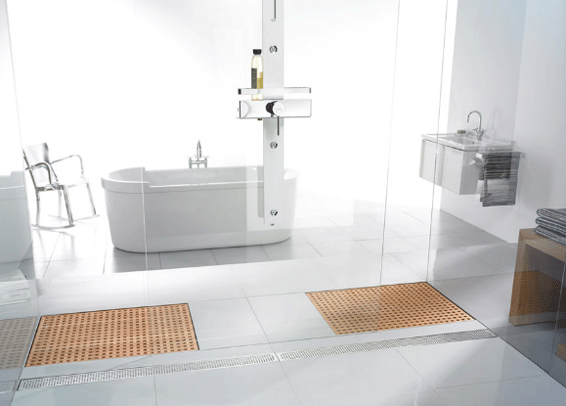 The stainless steel or oil-rubbed bronze drains are meant to fit in effortlessly into the sleek design you have been looking for. And here is the best part: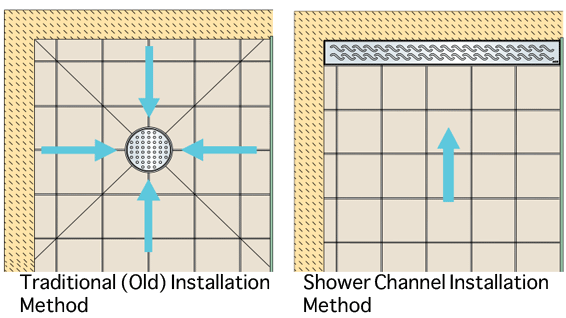 My tile guys loathe installing walk in shower floors, when done in the traditional way that is. The floor has to be sloped on four plains to channel water to the central drain. This can mean you have to opt for smaller tiles like 4×4, or 2×2 in order to rest nicely on the concave floor. But see the install method for linear drains? You can slightly slope the floor on one plain only! This means you can use a 24″x 24″ tile if you really want to, and the installers will want to kiss you for making the install that much sleeker, or they just might charge you less on labour. Yes, let's go for the last suggestion.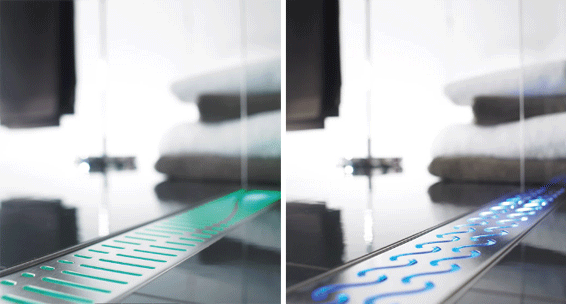 Did I mention you can get optional LED lights that are activated by water? Amazing.
https://www.evadesigns.com/wp-content/uploads/2013/09/logo.png
0
0
Eva
https://www.evadesigns.com/wp-content/uploads/2013/09/logo.png
Eva
2010-11-27 02:54:34
2010-11-27 02:54:34
Linear Shower Drains by QuARTz