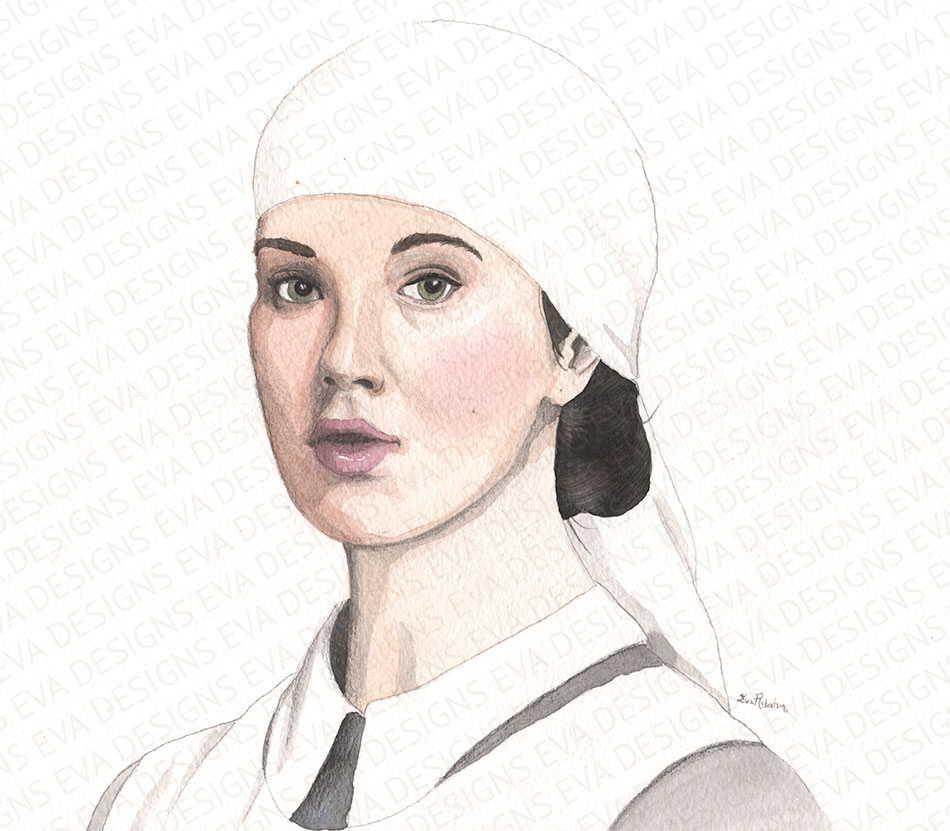 In September I began a few watercolor paintings of the Downton Abbey cast members. It is hard to believe that the season three finale airs tonight! Sybil was such a strong character, she was very forward thinking and compassionate, and one of my favorite people from upstairs.
See more the rest of my Downton cast member paintings in the continue reading button!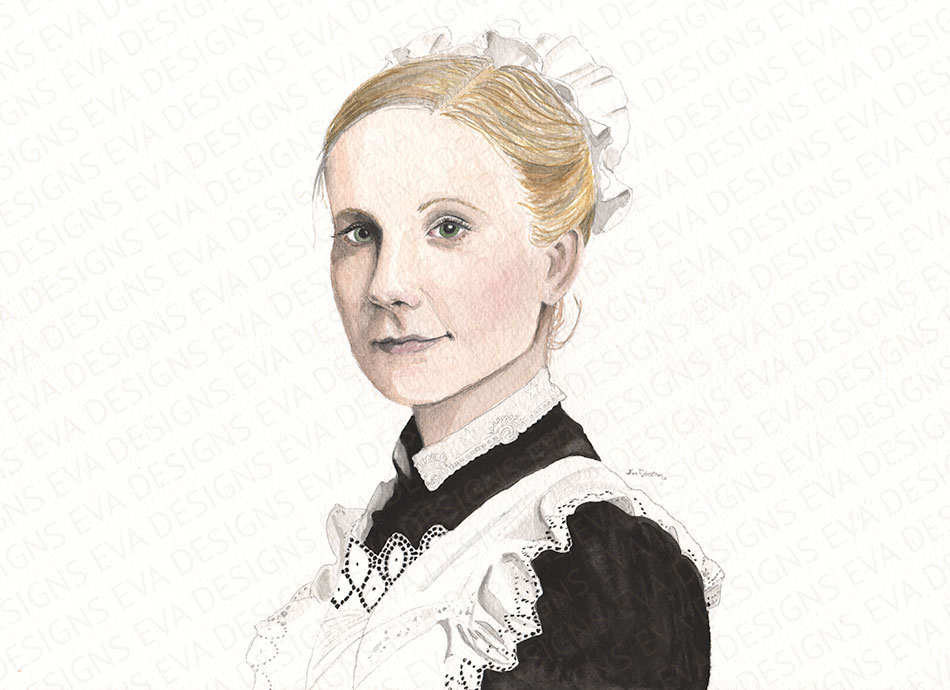 Mrs. Bates, or simply Anna, is a hardworking and incredibly positive person. One of her best quotes:
"I love you Mr. Bates. I know it's not ladylike to say it, but I'm not a lady, and i don't pretend to be."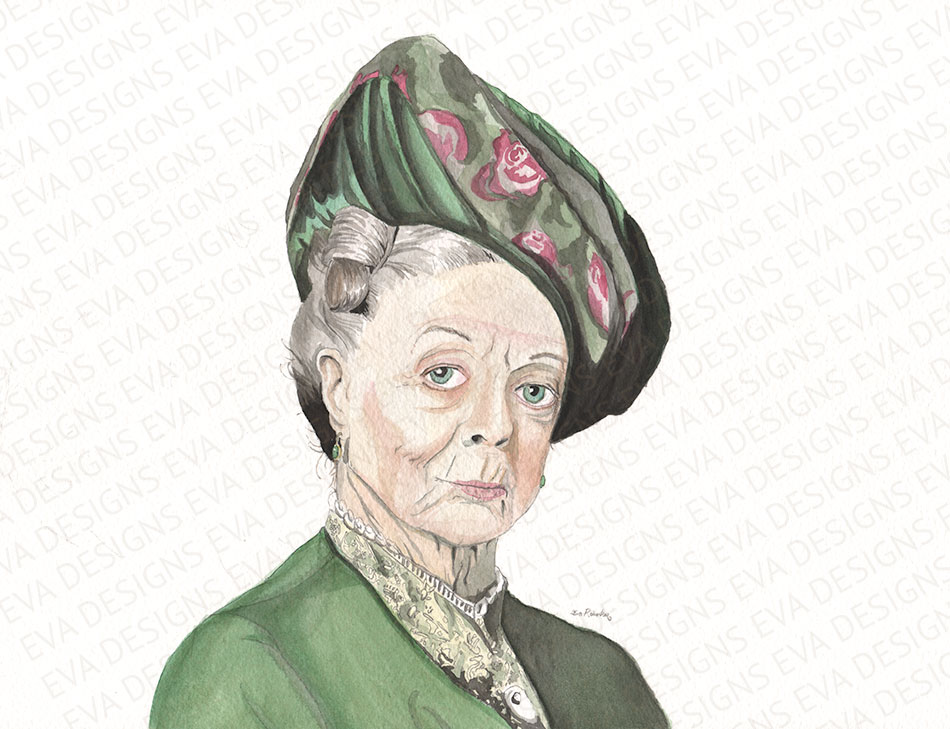 Maggie Smith is absolutely hilarious as the one line zinger matriarch Lady Grantham. Quote: "Nothing succeeds like excess."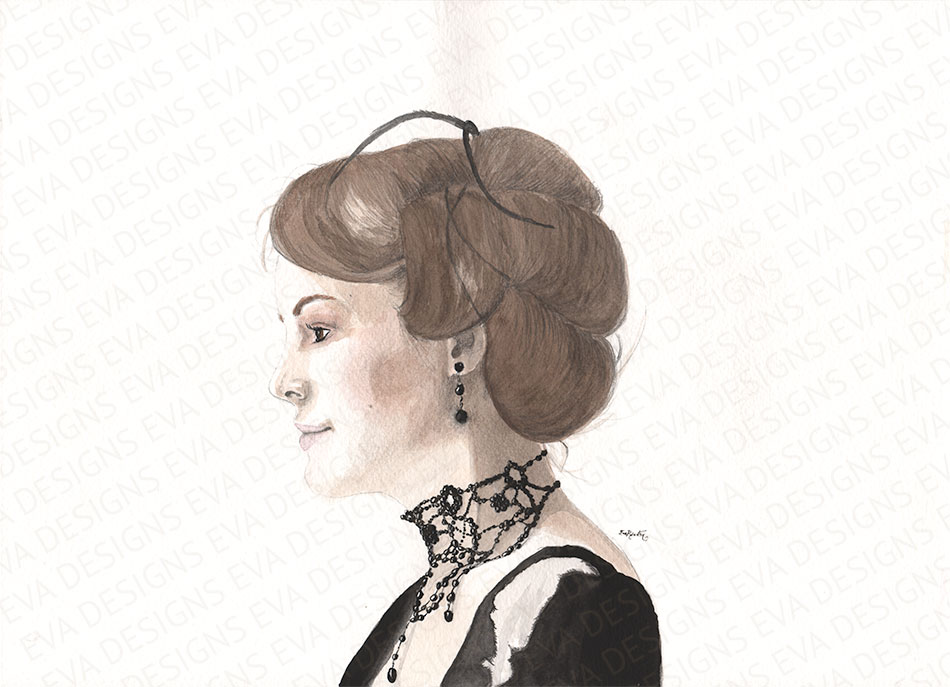 And then there is Lady Mary, the ever popular queen bee of Downton. She won Mathew's heart and hand, but something tells me there is more drama on the was for the two lovebirds. The beautiful beaded necklace was so much fun to paint!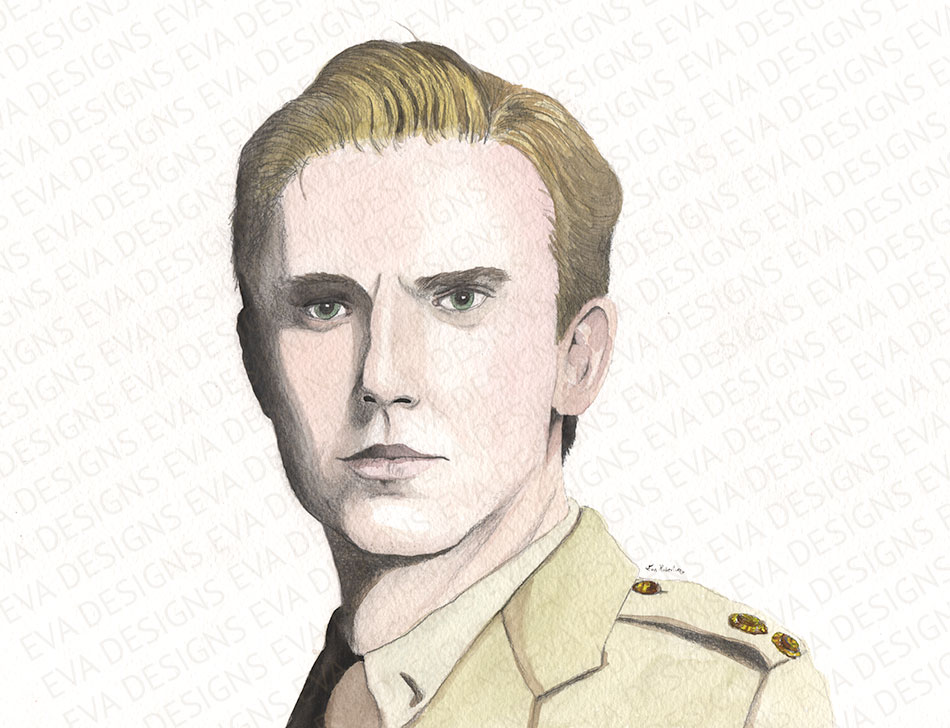 Dear cousin Mathew, he finally seems like he has a place at Downton now that he has straightened out the finances of the palatial home. Mathew is a fresh and honest opinion, just what they needed.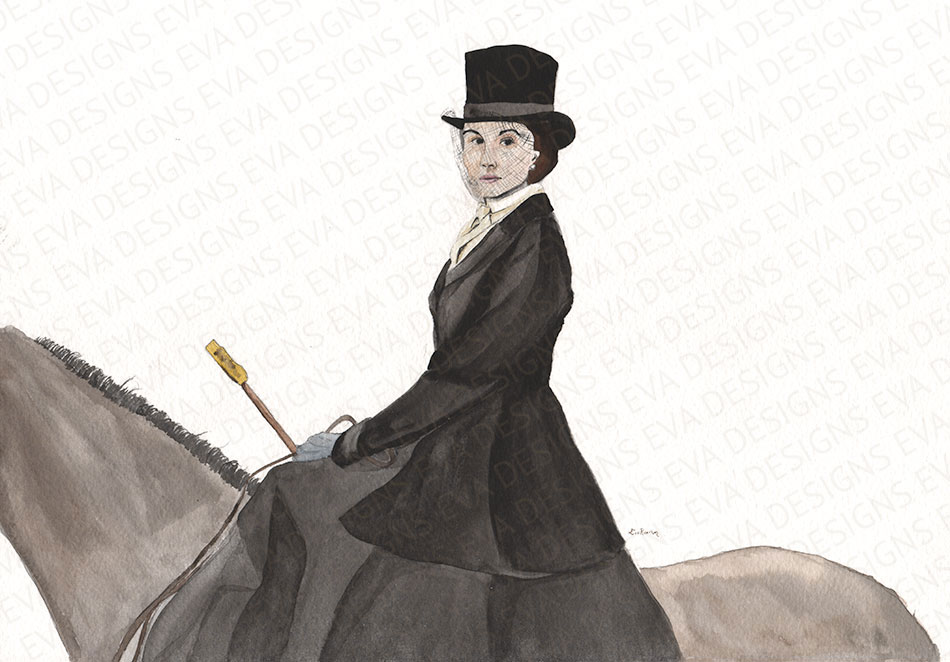 Remember the day Mary met the well coifed Mr. Pamuk? Mary rode side saddle, kept up with the boys and left him quite impressed before his untimely demise.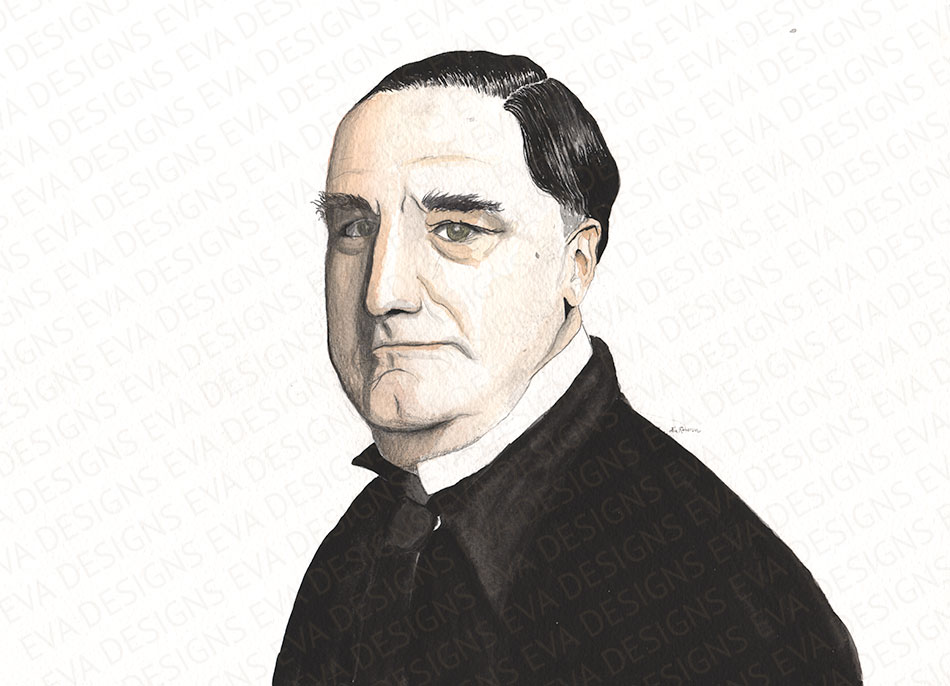 If every business had an employee as devoted as dear Mr. Carson, they would be so lucky. I loved how tender he was with Lady Mary when she needed support: "What is the point of living, if we don't let life change us".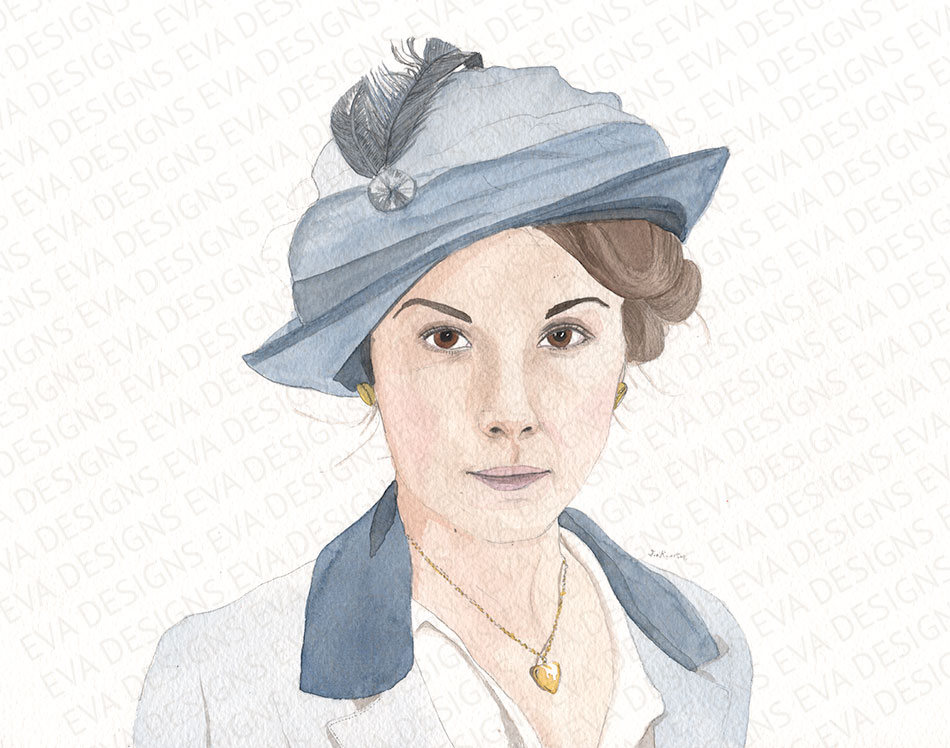 I think we have all been waiting for a show that isn't steeped in vulgarity or shock vlaue for the sack of public interest. Downton is based upon a good storyline, and character relationships. And of course Highclere Castle is one of the best parts!
https://www.evadesigns.com/wp-content/uploads/2013/09/logo.png
0
0
Eva
https://www.evadesigns.com/wp-content/uploads/2013/09/logo.png
Eva
2013-03-04 04:53:49
2017-02-01 21:29:52
Downton Abbey Paintings